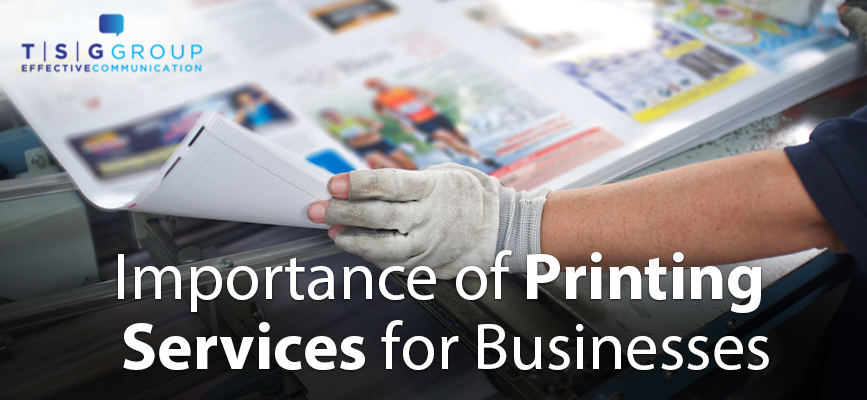 All over the world, communication and businesses are evolving. Look at how the recent Covid-19 pandemic has upended everyday life. In times such as this it has become more important than ever for your small business to have a company like The TSG Group in your corner. While our core business always has and always will be commercial printing and graphic design. It's our ability to leverage this experience and combine it with the latest digital technology to provide you with a cohesive messaging strategy, not just in your audience's mailbox, but now on their phones, tablets and computers.
No matter what your medium of choice, design and content are what matters most. In today's world your audience is FLOODED with content. The best messaging falls flat without the right design to carry it. Our design team has 20 years of experience building brands and getting people noticed. And we can do it for you too! Design isn't just using a few programs to make a PDF. Design encompasses color psychology, typography expertise, marketing concepts, production knowledge and creativity. We're finding everyday more and more small and medium sized businesses across the New York; New Jersey & Connecticut,Tri State area are finding out how important it is to use a company such as The TSG Group to give them that professional big brand look and effectively communicate.
Once your messaging and image have been defined it's time to take over the world! But where do you start??!!Great question, right? We make it simple; our in-house commercial printing facility has the capabilities to produce your work with the highest quality in the shortest period of time, we even offer same day and next day production when needed. Our production staff is complimented by our data and digital marketing experts. They're the ones who combine the power of print with targeted social media campaigns along with text messaging campaigns. One strategy that has proven extremely effective at boosting engagement is Share & Mail. This digital/print strategy combines the best of social media marketing with print marketing to give businesses their best return on investment.
Across Nassau & Suffolk Counties small businesses with a wide appeal such as restaurants have been using our EDDM service in combination with our text message programs to reduce their need to gain customers through costly food service apps. This method of mailings saves the most postage and with a large 8.5×11 postcard restaurants have plenty of room for specials, take out menus and coupons. With restaurants realizing that take out will be a much larger portion of their sales, its more critical than ever that smart restaurants have their own marketing team to drive sales vs giving as much as 20% of sales to an app. We have experience helping the restaurants and caterings halls of Long Island, Manhattan and the Tri State Area for 20 years and we can help your restaurant now in these difficult times.
You can't always be everything for everyone and that's where our Targeted Direct Mail comes into play. When your message is best delivered to a specific audience,weuse your existing data or build you a targeted mail list from trusted and verified data according to your necessary demographics. We then leverage this data to personalize your message to your audience delivering you the best engagement and making sure we focus on who matters most. Our clients routinely see better engagement with our mail and their success is the reason we are successful.
As a full-service commercial print provider,we also have you covered for all those little in between needs that come from running a successful business. We offer a full line of office stationery products including business cards, full color envelopes, letterheads and office pads. Point of sale items can also be critically important to small business and should never be overlooked. Getting customers into your store with mail might not be enough! Some products or services require more detail and explanation to close the deal. This is where high quality brochures and booklets shine. Our design and execution will add value to your brand and help you clearly communicate with your customers.
Dance Studios, Churches, & Social Groups have been using our custom printed journals for their events for years with great success. We know putting together these books can be a challenge and our design team is ready to work with you and make things a breeze. Our special presses can print metallic gold or metallic silver with a true metal flake in addition to beautiful full color for all of your special sponsor pages. We are the only commercial printer on Long Island with this capability. Our bindery department allows a variety of binding options for your celebration journals and dance recital programs, including saddle stitching, perfect binding, coil bound & Wire-O.
Email Rob@TSGPrinting.com today to schedule a quick 10-minute call to discuss your goals and how we can help. We've helped 100's of small businesses and franchises and we can help you too.