Looking to Cover an Area with your Message?
Then Promote Your Business with our EDDM Mailing Services

By taking advantage of saturation discounts EDDM offers the absolute lowest postage. Special EDDM mailing rules also allow you to send extra-large 8.5×11 postage cards for the special low rate. That's called a win win, big size at low postage rates, what more can you ask. How about our next day mail service? Approved art mails the next day at The TSG Group.
Perfect for Restaurants, in these fast-changing times let seniors know about your takeout specials.

Ideal for Real Estate Offices looking to saturate an area.  

Political Campaigns love EDDM when they have to hit every house on the block.  
GET A BETTER RETURN ON YOUR INVESTMENT WITH OUR EDDM MAILING SERVICES!
We're successful because our clients are successful. We've been doing this since the start and know the right and wrong ways. Let us take the guess work out of your campaign. The TSG Group makes EDDM fast, easy and profitable.
MAILING LISTS
You don't need no stinking mailing list… this is EDDM!
Simply let us know the areas you want to cover, and we do the rest, entire carrier routes within your designated areas are selected and everyone on that route is sent your message. Simple and effective.
Agency Level Design
You need design… and it better not stink!
Let's be honest you're not sending a postcard; you're sending a message. Does that message look well-crafted and professionally executed by a team that lives and breathes design? If you confidently can say yes, awesome collect 5 bonus points and you're onto the next step. If not, The TSG Group can help, we take the time to learn about your business, listen to your goals and develop a message and design that will resonate with your audience.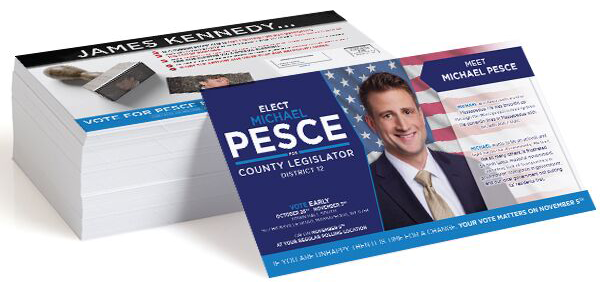 Why The TSG Group is a top EDDM
Mailing Service Provider
We're third generation printers with a production facility packed with the newest printing equipment. Computer controlled cutters and creasers, automated printing equipment that checks the color and consistency of every sheet. And most importantly a team of professionals that care about every single project we work on. We have been serving the NY/NJ/CT Tri State Area for 20 years. Located in Nassau County we have been helping clients just like you all over Manhattan, Queens, Brooklyn & Suffolk.