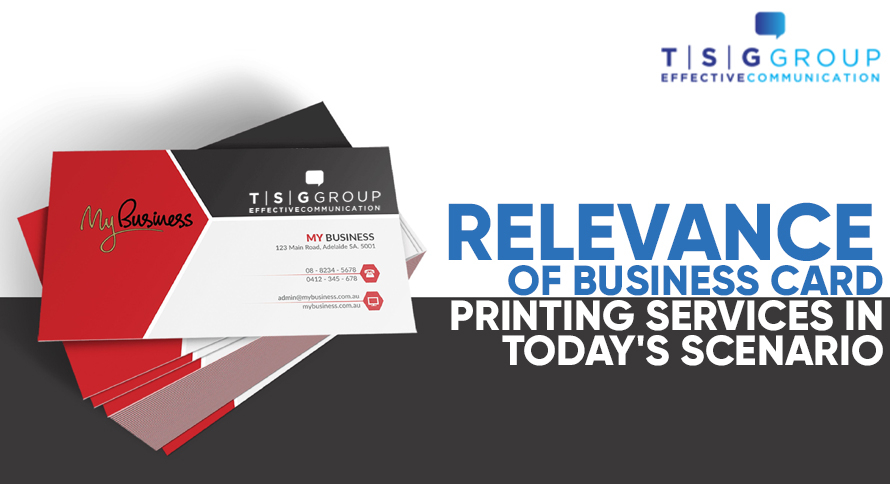 Printing has become a lot more accessible to the general public in recent years. The digital industry might be on a boom, yet physical prints always catch the eye-balls of the spectators. A hard copy stands the tests of time and retains the interests of clients. We at TSG, cater to all your business-related needs by providing top-notch printing services at competitive prices.
Businesses will always be in need of quality printing products, for promoting themselves and appealing to a wider audience.
Attractive printing products always grab attention and this is particularly the case with business publications and business cards. A quality printed flyer will also help to attract more customers, and a professional printing company can advise on every aspect of the flyers, including design, typeface, illustrations, the color of type, type of paper best used, and even the color of the paper. Give a new life to your business with TSG's printing services in Brooklyn NY.
Points to Keep in Mind While Printing a Business Card:
Size: Your business card should conform to the traditional size of 3.5″ by 2″. Anything greater will not fit in wallets or most business cardholders. So keep this standard size in mind while going for business card printing services. If you add too much information on your card, you are most certainly losing the recipient's attention due to information overload.
Ink: Your business card printing services provider should use best-quality, waterproof ink that gets etched there forever! Otherwise, faded ink might ruin your design.
Paper Quality: Your business card paper should be of professional quality. If it is flimsy with perforated edges, there are chances of it getting dumped. Cards printed on quality paper make a good first impression on those who receive them, whereas self-printed cards can often look cheap and unprofessional, and make people wonder about the quality of the products and services they will receive from the company.
Font and Color Usage:  Colorful cards can add to your professional image. However, too many colors may look outrageous. Your business card should not have more than three colors. Make sure the fonts you use on your business card aren't too small, too fancy, or distorted in some way, making your card difficult to read. Let your logo be the design element that adds interest and keep the text simple and straightforward.
Card Design: Your business card should clearly tell people what you do and offer a meaningful benefit. With affordable business card printing, it's very common to have full-color text and designs on both sides of your business card. But, avoid the temptation to completely cover every white space on your card, unless absolutely necessary.
Contact Information: Your clients or potential clients should have as many means as possible to contact you based on their preference. Your business card design should include voicemail, phone, fax, email, and website. Lack of contact information puts your card in the trash. Good business card printing services include detailed contact information.
Image Match: Your business card design should match your business image. If your card is out of sync with your image, discard it. If you have multiple businesses, you may consider using the front of your business card for one venture and the back for the other. In some cases, when the two businesses complement each other or are partially connected with each other, this might work. Our business card printing services take these points into consideration.
Consider a Call to Action: Craft a short message that offers a discount, directs the recipient to your website, or provides a tip that will be relevant and useful to the reader. If you hit the mark with a specific call to action or other helpful information, you can make your card instantly memorable and generate more leads in the process.
Use Special Finishing Options Carefully: There are so many ways to make your business card stand out when it comes to the design. Effective business cards use attention-getting finishing features such as rounded corners or other die cuts, holes punched through, unusual sizes, embossing, foil accents, and folds that can turn a simple card into a mini-brochure.
Go for Professional Printing: DIY business cards might not make the best first impression unless you have professional printing services at your disposal. Homemade business cards cut no ice as compared to business cards that are printed professionally. So go for TSG's professional printing services in Brooklyn, NY, in order to expand your business.
Inference
If you fail in any of these areas, though, you could lose potential clients, get your card tossed before reaching the targeted clients and hurt your ability to network effectively. TSG's business card printing services add up to the mobility and popularity of your business by complying with all the strict rules of printing.
You only have one chance to make a great first impression. Make sure you invest in the best business card printing services. The business card is your introduction to a client, so go for the best professional printing company in Nassau County. Our printing services make sure that your card supports your brand and performs well for your business. We keep your business card simple by being selective about the information you include and make your business card stand out.
So what are you waiting for? Seek out professional help to make your business stand tall like the colosseum. Reach out to TSG's printing services in Brooklyn, NY.