TSG has state of the art equipment to add Silver or Gold Metallic Inks digitally, allowing you to print with 4 color process to add a special touch.
With the capabilities to combine the metallic inks with process we create a range of effects by adding metallic silver or gold to any color ranging in saturation.
WHY GO FAUX?

…Metallic Silver or Gold Inks printed digitally with CMYK!!
The metallics inks add just a little bit of that extra shimmer to enhance any printed piece and because the Silver and Gold print opaque they can printed a wide variety of specialty dark papers and really POP. Great for invitations, journals, premium business cards, direct mail postcards that stand out, flyer, posters and more! Let us know if you would like to add this creative finish to your next design and print job to achieve this high-end look.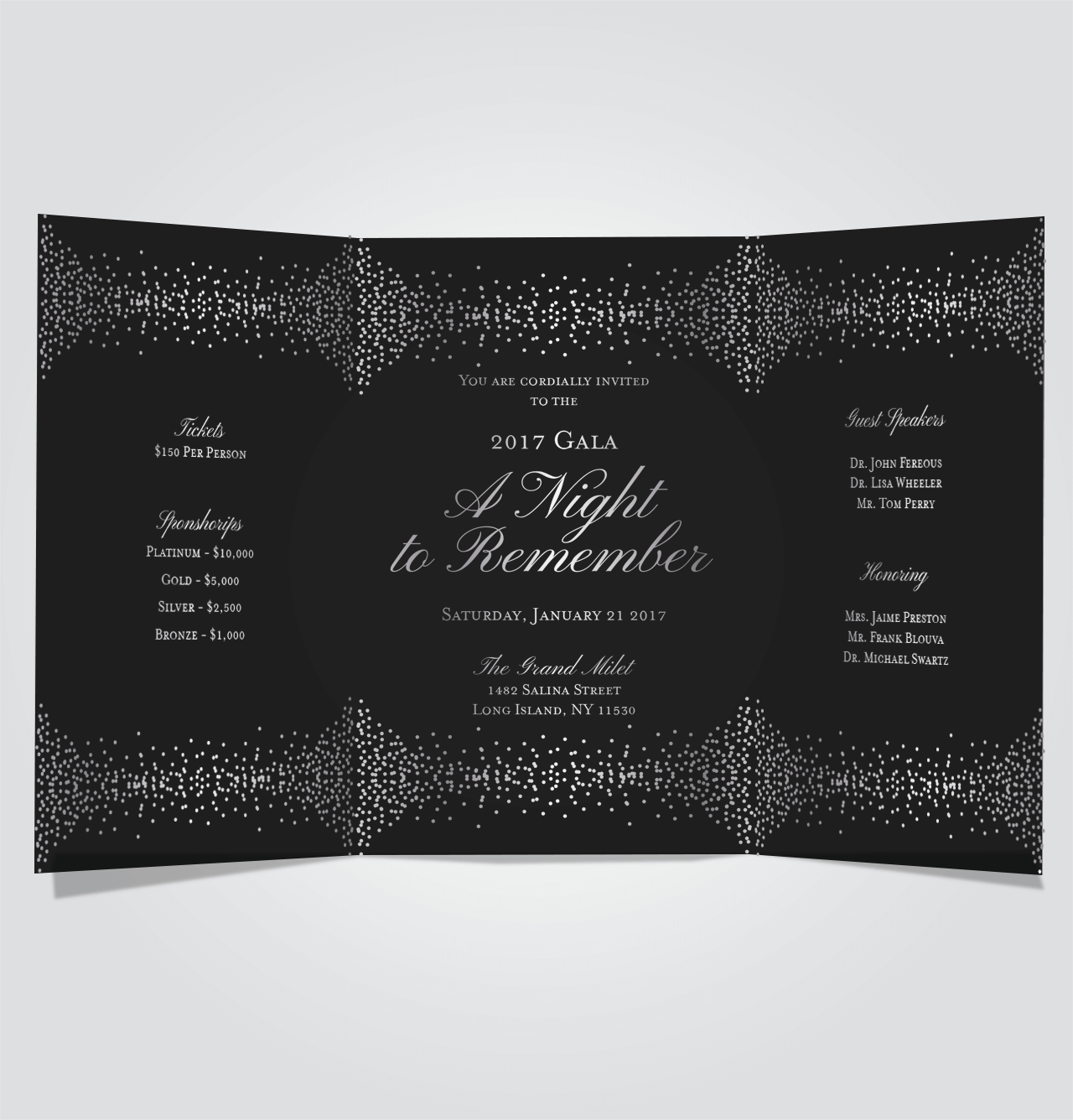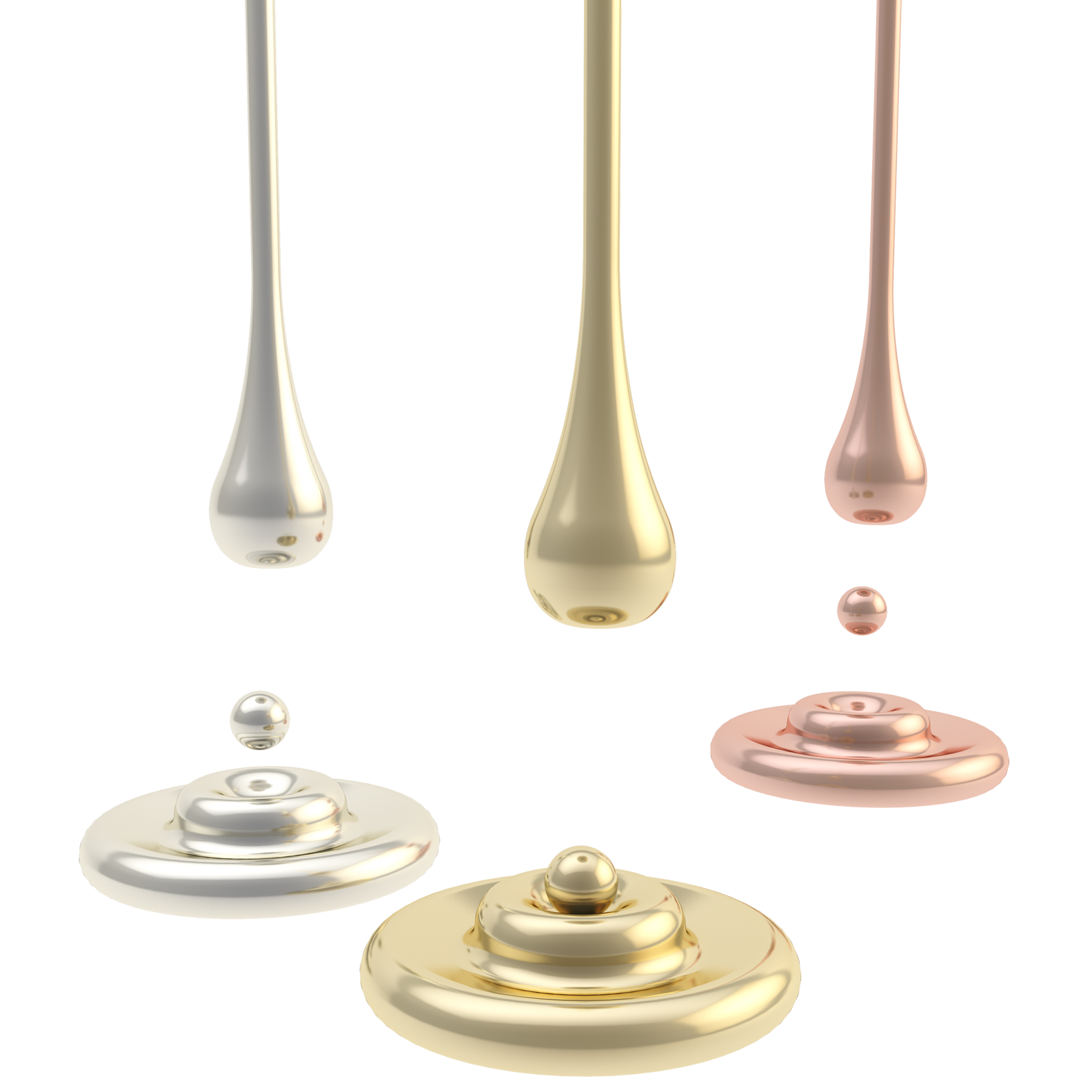 Our Metallic inks print as 5th stations with CMYK, which allows us to mix them with CMYK, creating such colors as rose gold, darker and lighter tinits of silver or gold and adding a slight shimmer to full color photos and graphical illustrations.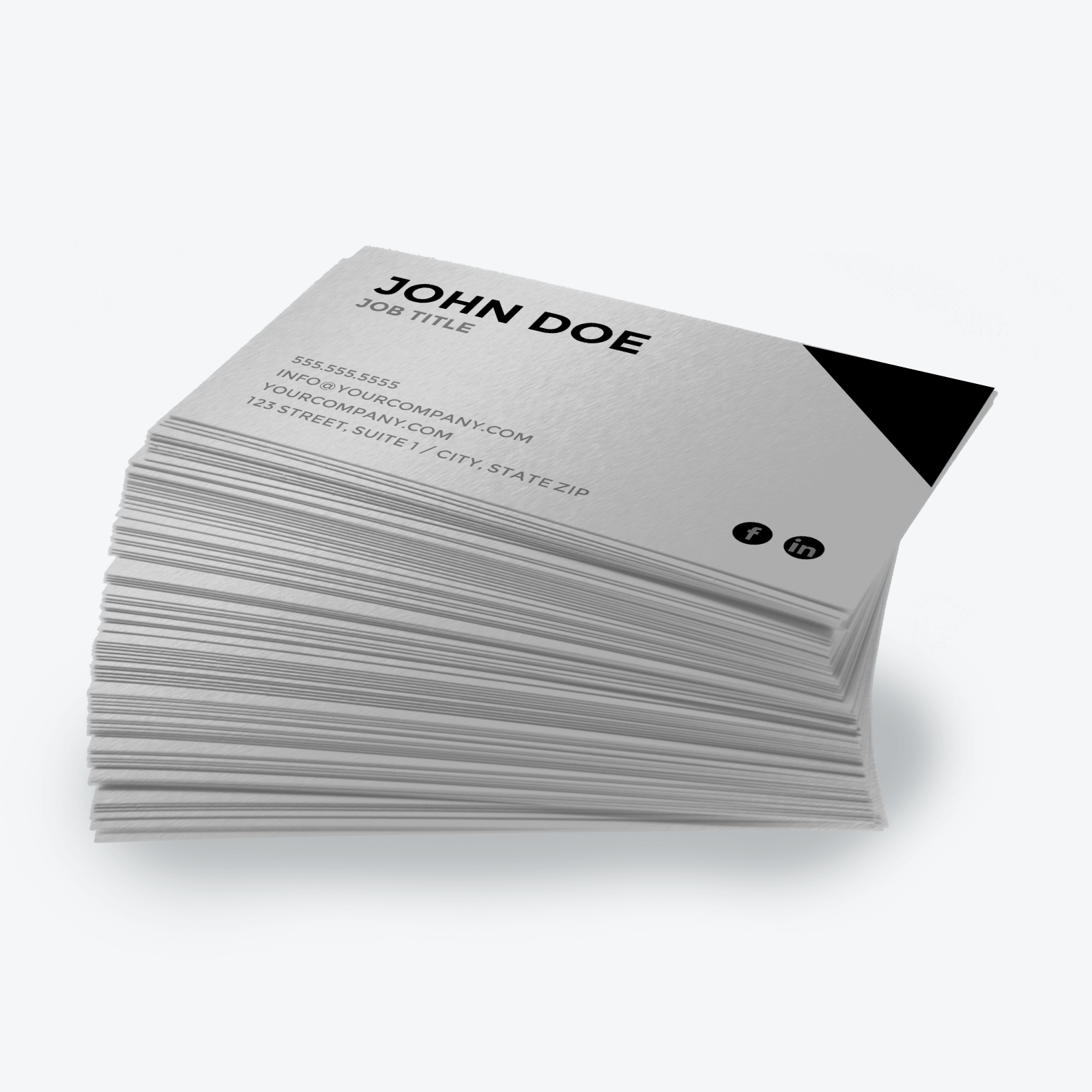 Printed to impress. Adding our exclusive metallic inks to your business card is sure to leave an impression. The saturation of the metallic inks leave an even coverage. Adding UV Gloss enhances the shimmer for an added WOW factor to leave behind.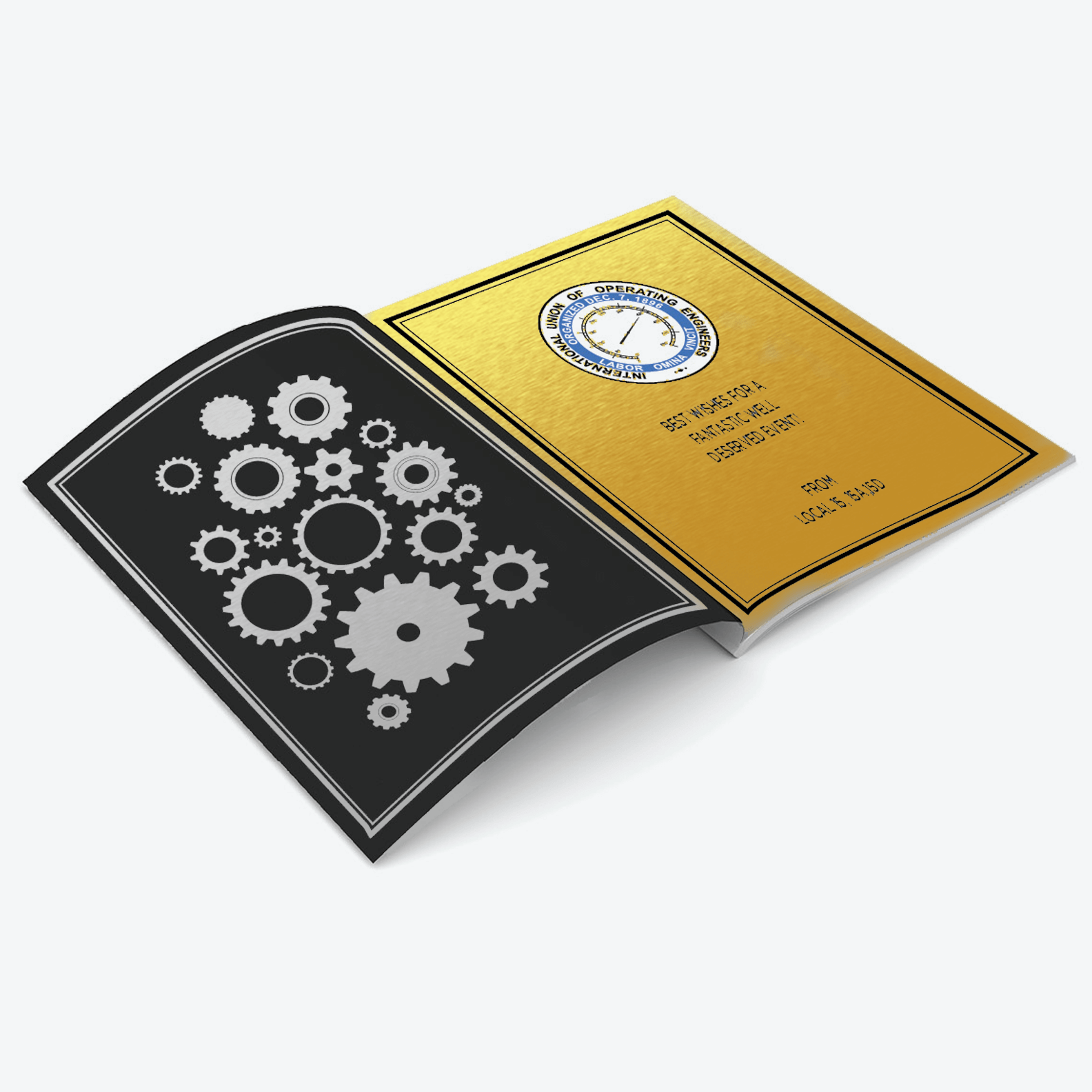 Gold + Silver
Journal Ads
The metallic silver and gold inks are great effects to add to journals to highlight your premium donors. Add a border or decorative background to feature these advertisement levels and stand out from the rest of the journal ads.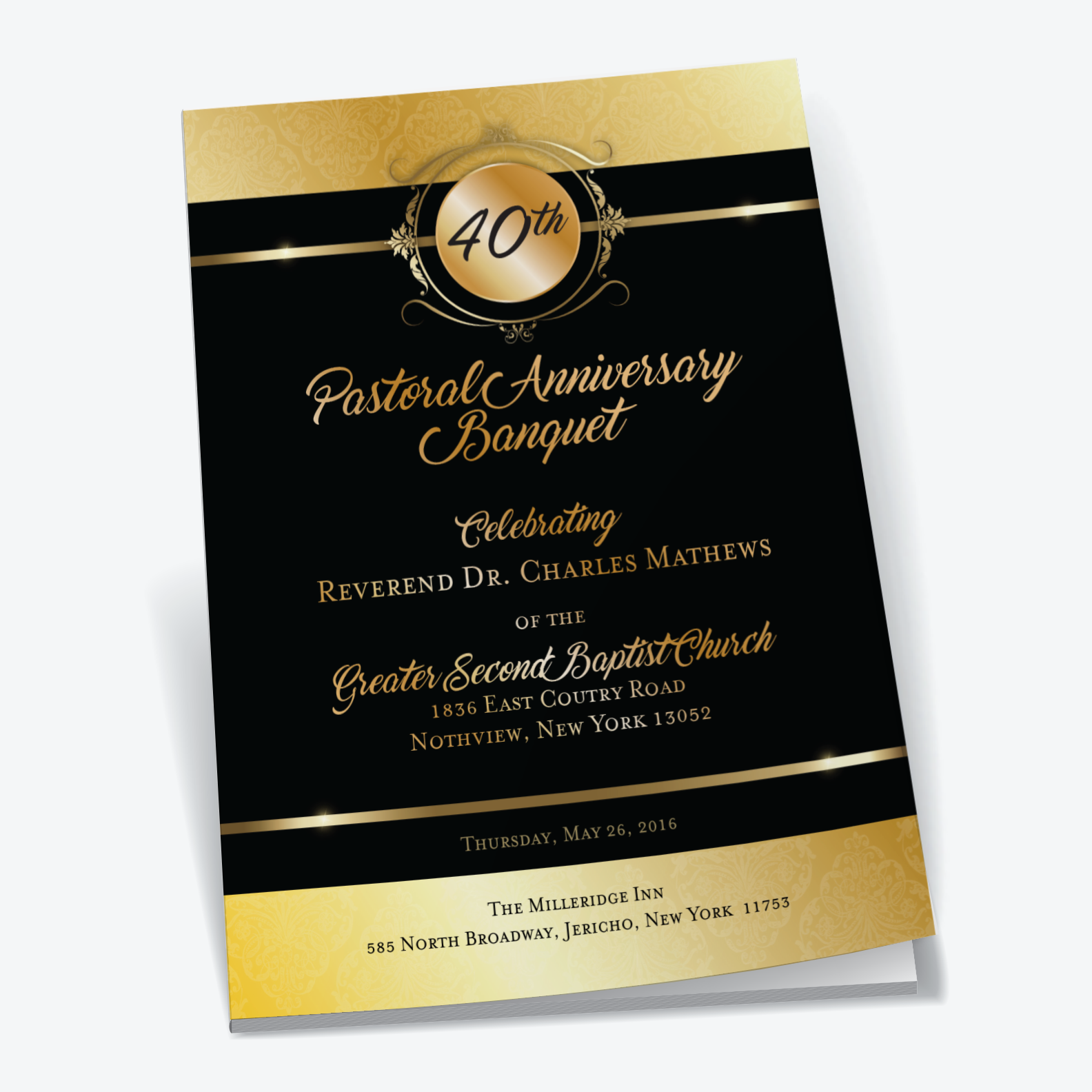 Why faux gold when you can use real gold! Special occasion items stand out with metallic fleck replacing or adding a shimmer to faux gold or faux silver details to really make that edition special in the eyes of everyone who receives one.